THE FLAG IS NOT THE TERRITORY

Honours Project | 2020
FLAG + PASSPORT PUBLICATION
Content Creation | Graphic Design | Copywriting | Research | Print Production | Editorial | Textiles
The Flag is not the Territory
is an interrogation that challenges our current dominant narratives and understandings of nationality and nationhood. By appropriating and subverting existing graphic systems, a new visual language is created that champions diversity and otherness. By facilitating a collective based response from four individuals, this new 'counter-sign' system of the designed vessel, the Flag and the Passport, highlights both celebration and fallacy within individual experiences of Aotearoa, New Zealand's nationalism.
LINKS
Red Letter Distro: Book
Red Letter Distro: Flag
Exposure
---
ENJOY
Enjoy | 2021
BUY ENJOY '21 + Y2K PARTY
Typography | Content Creation | Graphic Design | Identity | Logotype | Social Media
Enjoy
is a non-profit organisation dedicated to developing contemporary art practice—and the audiences and discussion around contemporary art—through exhibitions, events, publishing, artist residencies and other activities.
Each year the gallery hosts a
'Buy Enjoy'
event dedicated to creating accessible and affordable artworks from local Te Whanganui-a-Tara artists and creators, while simultaneously celebrating the end of the year.
Supporting this kaupapa of the art space, I was tasked with designing the collatoral of 'Buy Enjoy 2021' and the 'Y2K Party'. The specifications were themes of Y2K, the early 2000s, and spooky apocalyptic vibes. Collatoral included posters, social media posts, header images, projections and temporary tattoos.
LINKS
Buy Enjoy 21
Instagram
Facebook
Y2K Party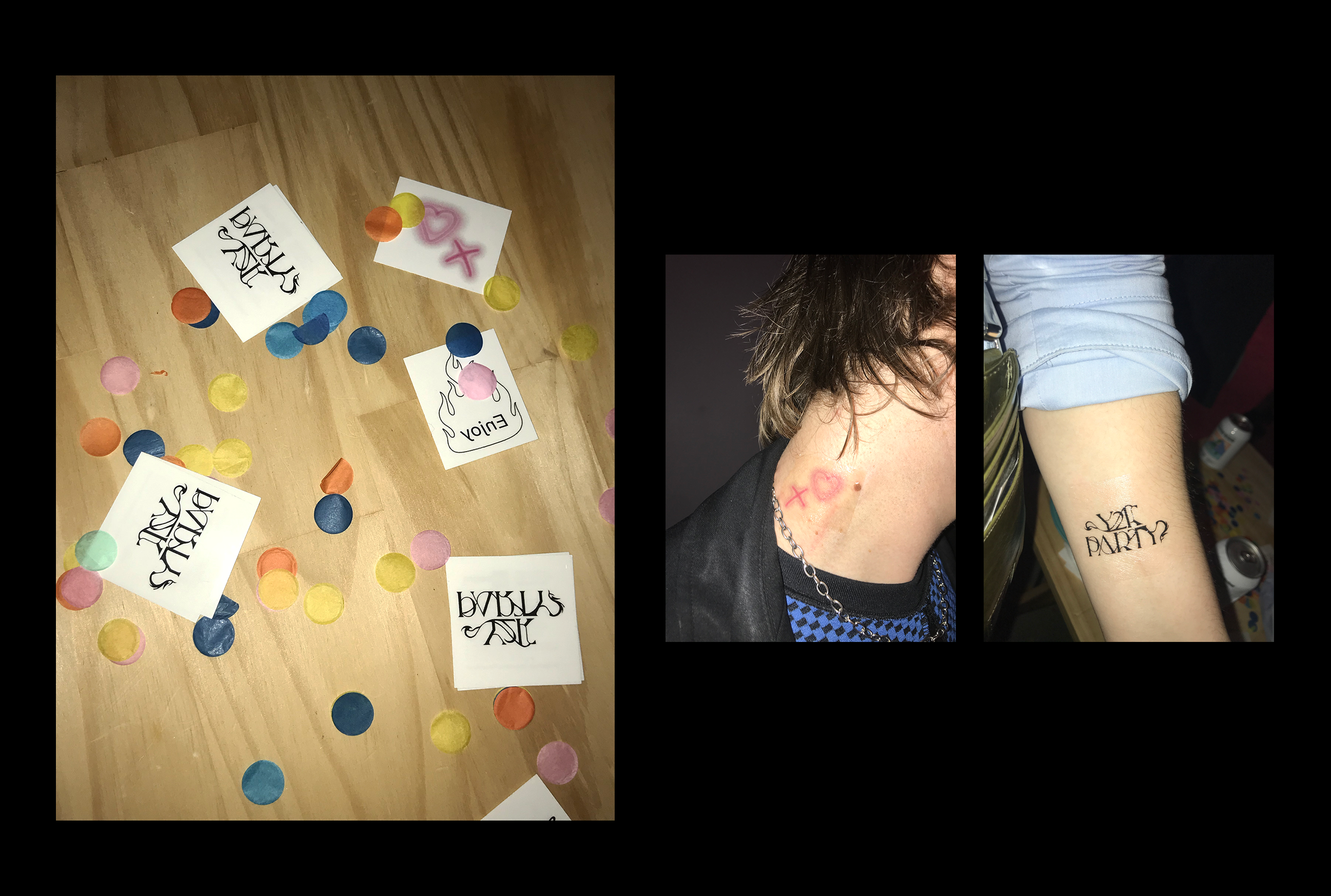 ---
A PUNCH* ABOVE THE REST
ISTD: Numbers Brief | 2020
Content Creation | Editorial | Typography |
Research | Copywriting

A Punch* Above The Rest is a typographical response to the 2020 ISTD Significance of Numbers brief. The brief asked individuals to reflect and respond to just how important numbers are in our day to day lives.

Boiling down to the base of all current technology is the language of binary. In a time now that feels as if '1's and 0's are floating unseen above our heads', binary existed once in a tangible form as Punch Cards. Punch Cards are the earliest icon of the Information Age and the precursor to the Binary Code we all know today. They were a golden era of programming; the ubiquitous instalment in the worlds of data processing and popular culture. Their impact was huge but today they go unnoticed in our current zeitgeist of technology.

This is my homage to one of the most important developments in the modern age of information, technology and numbers; these little and 'unassuming' pieces of card.

Everything boils down to those 1's and 0's.
A Punch=1, No Punch=0.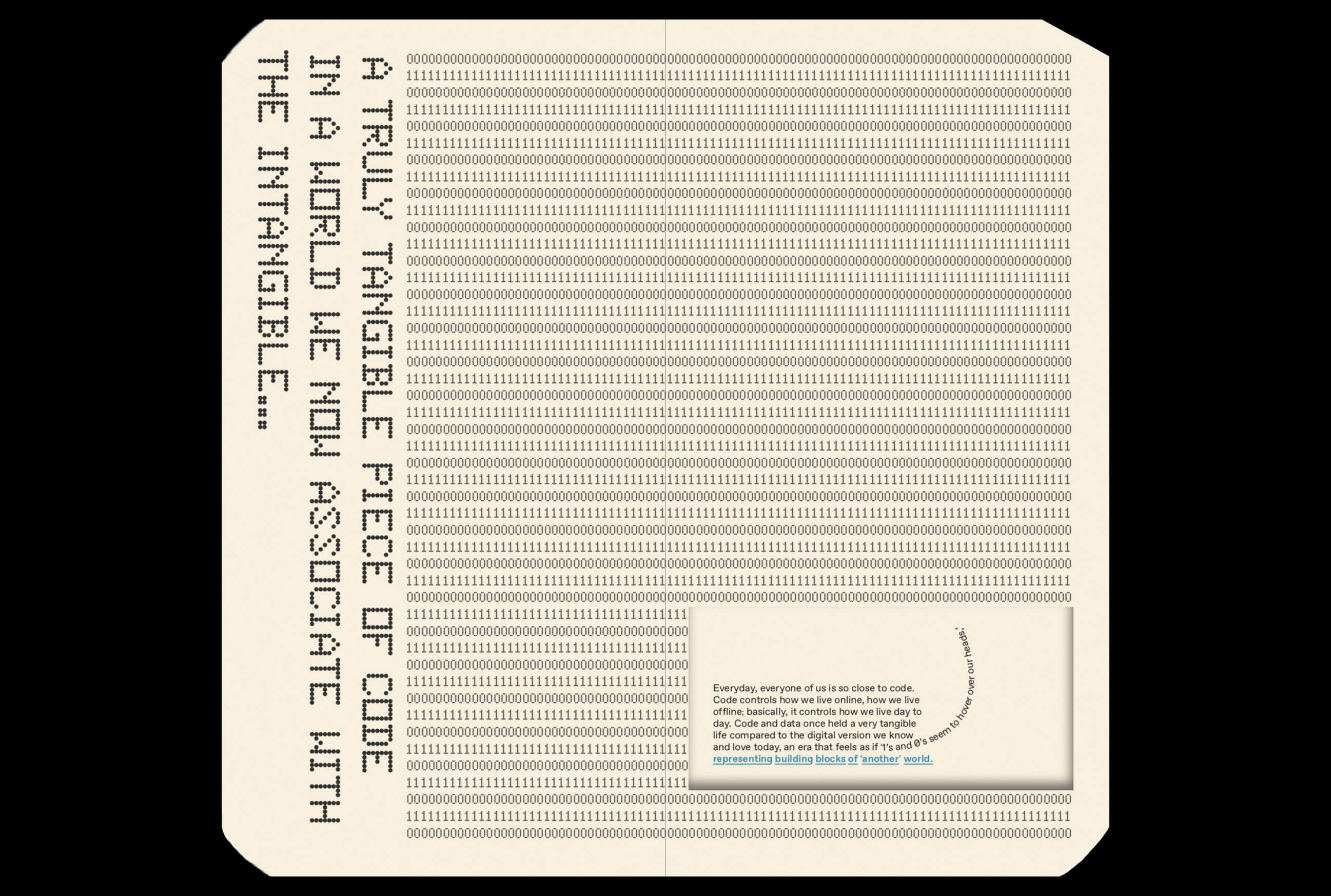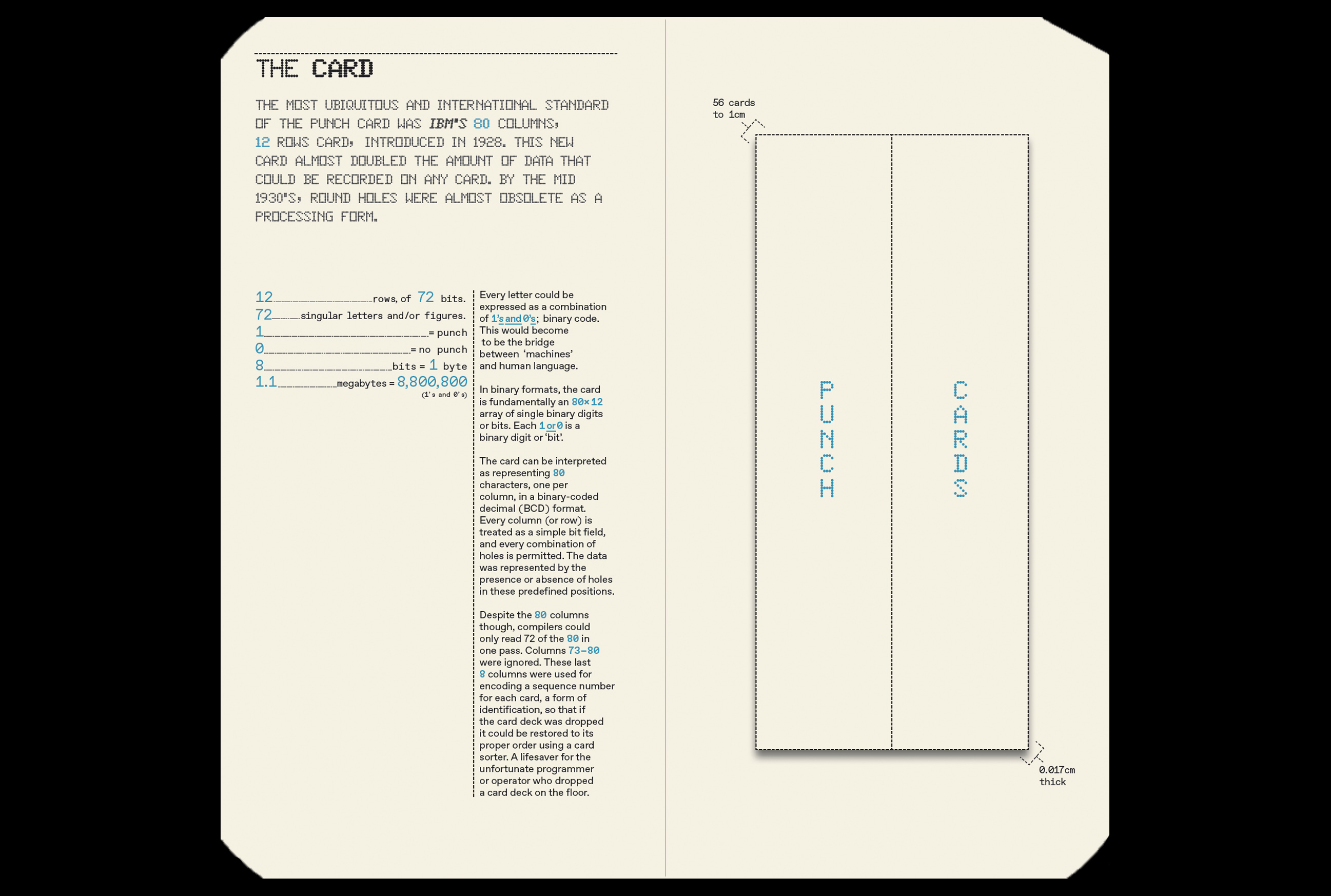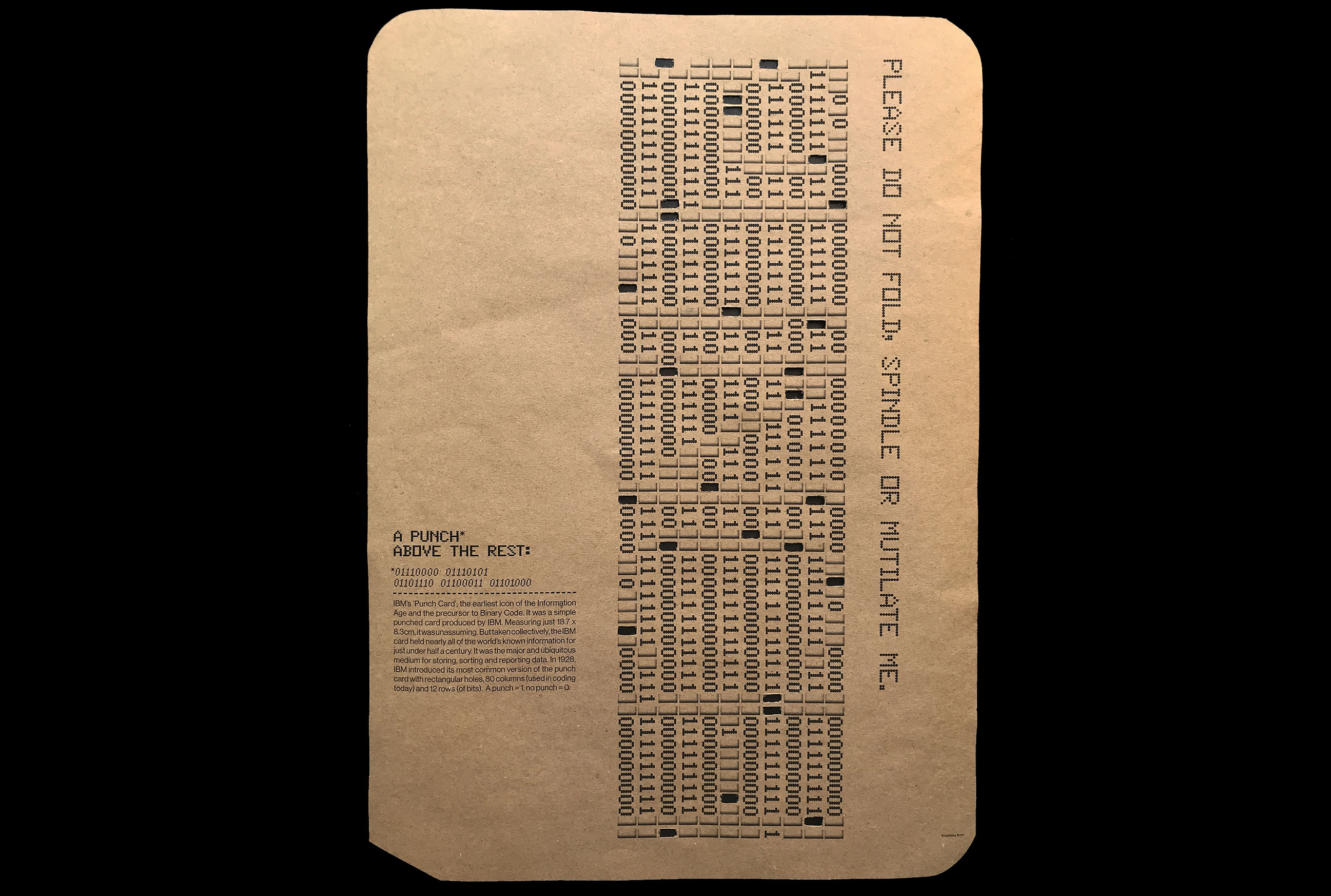 ---
JUSTSPEAK: IMPACT REPORT 2015-2020
JustSpeak | 2021
Typography | Report Design
JustSpeak's
vision is a society that gives everyone what they need while caring for each other and the planet. Their work is invested with the mahi and reimagining of justice to be about health and rehabilitation over handcuffs. Their end goal is the closure of all Aotearoa prisons—for good.
Supporting this kaupapa of prison abolition for Aotearoa, I was tasked with designing
JustSpeak: Impact Report—2015-2020
, a report that reflects and documents the last five years of their mahi. The report was a collaborative process, the layout and formatting being inspired by JustSpeak's logo and three core principles reflected as pou's that uphold the organisation. The report has been produced as both a web and print copy.
LINKS
Coming Soon
---
SHELF LIFE: A HOLOTYPIC TAXONOMY
Exhibition | 2020
POSTER + TAKEAWAY + EXHIBITION
Exhibition Creation | Content Creation | Identity | Logotype | Typography | Display Design | Risograph


Shelf Life: A Holotypic Taxonomy
, an exhibition exploring the deconstruction and categorisation of the 'humble' yet ubiquitous plastic bread clip.
Shelf Life interrogates the role and purpose of the bread clip, speculating and interrogating what we understand these clips to be. Despite their mundanity, they are not as passive as we think. The exhibition plays on information, archival display and the concept of closure, sealing and re-usability: how far can one bread clip go?
Curated, designed and hosted by Thomas Stanton,
Cameron Edwards
, Ollie Foster and myself at 26 Constable Street. The exhibition ran for one week only and included over 100 examples of bread clips from all over the globe.
LINKS
twentysix Archive
---