ENJOY
Enjoy | 2021
BUY ENJOY '21 + Y2K PARTY
Typography | Content Creation | Graphic Design | Identity | Logotype | Social Media
Enjoy
is a non-profit organisation dedicated to developing contemporary art practice—and the audiences and discussion around contemporary art—through exhibitions, events, publishing, artist residencies and other activities.
Each year the gallery hosts a
'Buy Enjoy'
event dedicated to creating accessible and affordable artworks from local Te Whanganui-a-Tara artists and creators, while simultaneously celebrating the end of the year.
Supporting this kaupapa of the art space, I was tasked with designing the collatoral of 'Buy Enjoy 2021' and the 'Y2K Party'. The specifications were themes of Y2K, the early 2000s, and spooky apocalyptic vibes. Collatoral included posters, social media posts, header images, projections and temporary tattoos.
LINKS
Buy Enjoy 21
Instagram
Facebook
Y2K Party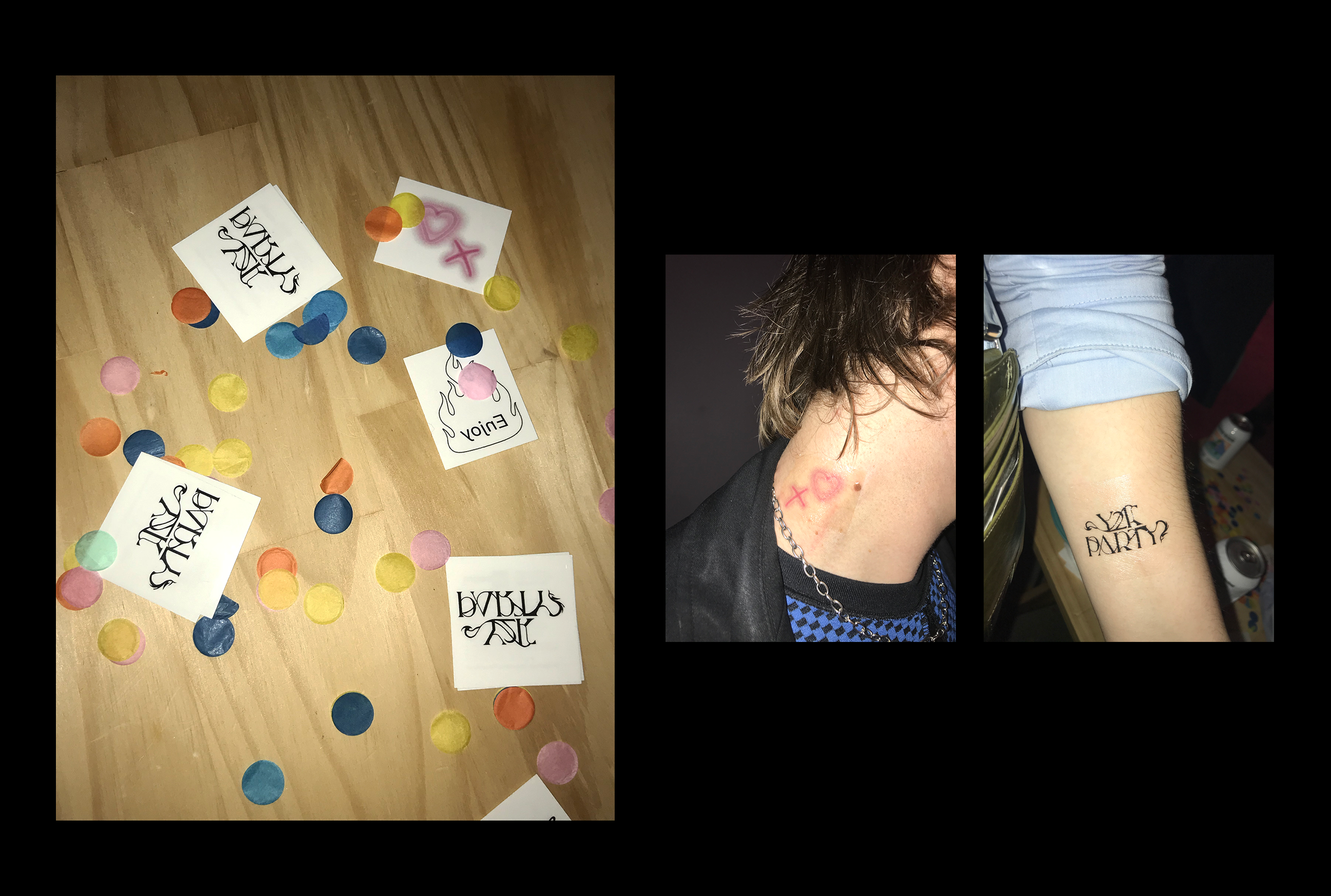 ---