TYPOLOGY: A CLASSIFICATION OF TYPEFACES
Typology | 2019
Editorial | Typography | Print Production

Typology: A Classification of Typefaces
is an editorial publication that celebrates the history of typefaces. It explores and breakdown's categories, characteristics, anatomy and alternatives of typefaces and fonts. In honour of a typologist, one could call this publication the 'Type Bible'.
Tasked with designing and putting these historic typefaces on display, I favoured a minimal and simple approach that is simultaneously engaging. The publication is an easy, referential dissection of type, invoked by a subtle 'x-ray' theme. Informing this idea further the stock, quality of materials, binding and colour has been chosen to reflect the silky, screened quality of an x-ray film. The publication is contained within a sleeve which one removes to 'see beneath' these typefaces. In developing my concept, I created a system of repetition that offered a full showcase and exploration of each classification, inside and out, for easy comparison and reference.
There are copies for sale of this publication.
Please get in
contact
if you are interested.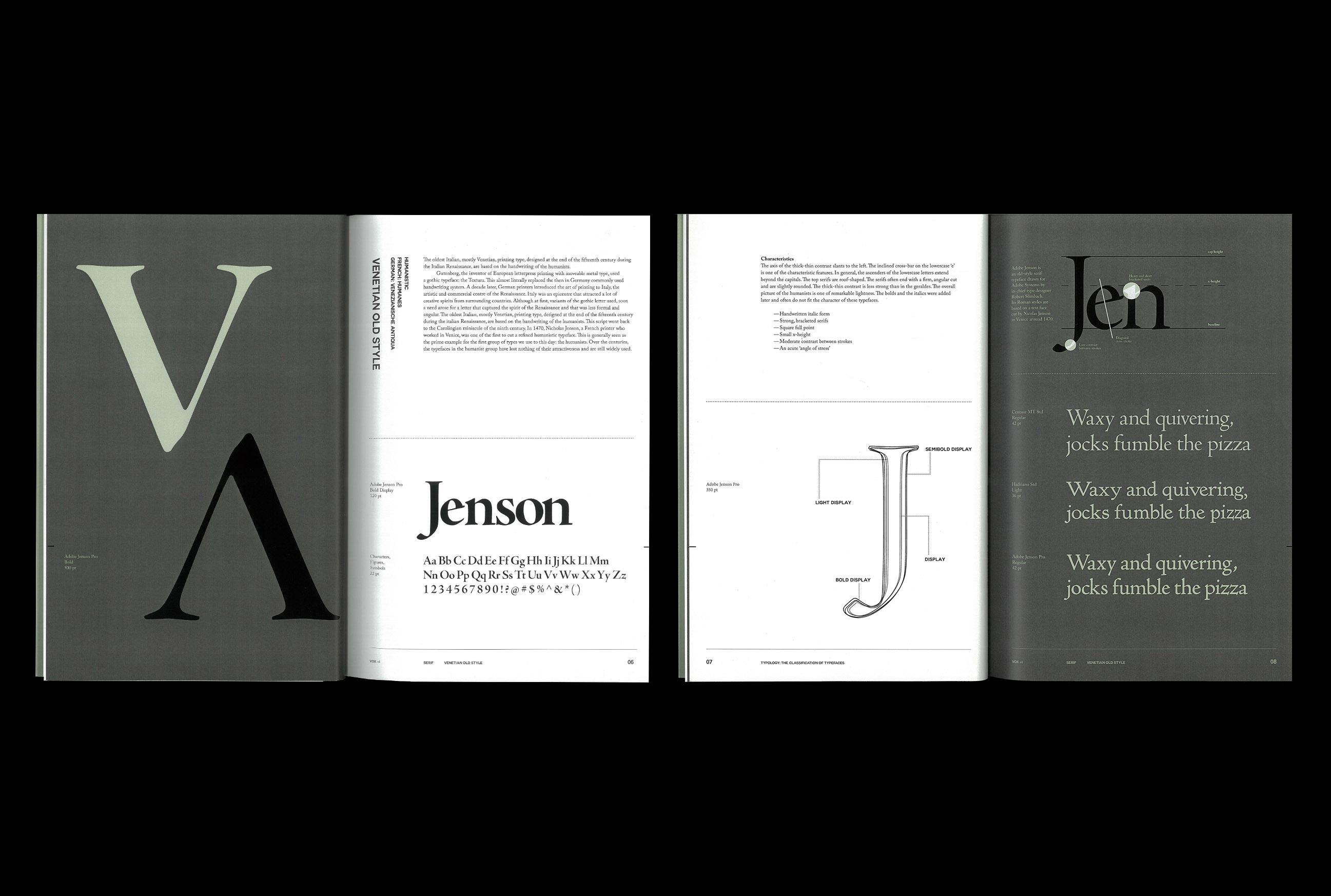 ---